WATERFOWL FESTIVAL
Thinking of planning a trip to the Waterfowl Festival or looking to get involved?
Get all the information you need here!
NOVEMBER 10 – 12, 2023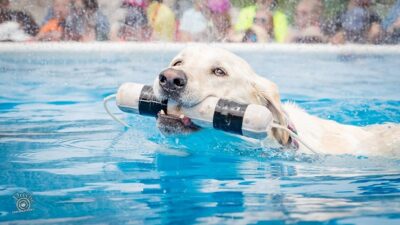 For three days every November, between 18,000 and 20,000 visitors discover the best of local wildlife, nature, art, heritage, food, and fun at the Waterfowl Festival. While strolling along the lovely streets of Easton, visitors can discover the town and a tradition that has been going strong for generations.
More than 1,000 volunteers work year-round to stage the show, most coming back to lend their talents and time year after year.
Art collectors find exceptional wildlife art from renowned master artists, along with a variety of events and vendors for all to enjoy that display everything from fishing lures to all-terrain vehicles and boats. Those looking for entertainment can take in retriever demonstrations, Dock Dogs competitions, goose and duck calling contests, and stre­et musicians. Holiday shoppers can find unique items for everyone on their list. And after an afternoon of fun at exploration, visitors can sample mouth- watering Eastern Shore cuisine, supplied by local nonprofit organizations raise important funds for their or other worthwhile causes.
For newcomers to Talbot County, becoming a Waterfowl Festival volunteer is a great way to meet new friends and discover the warm hospitality so characteristic of the area. The event often introduces many visitors to the area for the first time and many come back again to visit or to stay. Volunteers, donors, sponsors, and staff carry on not just an autumn event, but a treasured Talbot County tradition.
Businesses, too, are generous in their support of the non-profit Waterfowl Festival organization. Whether providing monetary contributions through its prestigious Corporate Partner Program and sponsor opportunities, or donating services and products during the event, the business community plays an important part in the festival's success. Business support and contributions from individual donors ensure that the maximum amount of event proceeds is applied to the festival's conservation mission.
From its founding in 1971, the Waterfowl Festival has been able to not only to share the unique Eastern Shore heritage with visitors but also help to preserve it. More than $6 million in proceeds from the Festival has been given away through grants for environmental, conservation and education projects throughout the Delmarva Peninsula to preserve wildlife, waterfowl, habit, and heritage for future generations. Countless young conservationists have been inspired by the festival which supports both educational programs and a scholarships program that offers assistance to festival's student volunteers.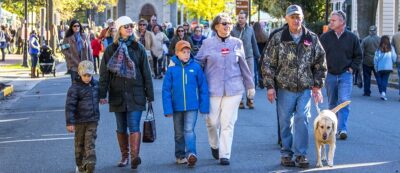 To view the Schedule of Events please use the link below:
https://waterfowlfestival.org/schedule/